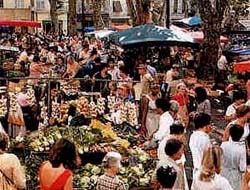 (Click on the images below.)
La Vie Gourmet

Markets in each and every town... The emphasis always on quality - barrels of olives, seasonal fruits, fresh vegetables, bunches of fragrant lavender, basil and thyme, local specialties... all on display with style and personality... the French know-how!!

We've brought over some of our favorites... Visit with us and taste our treats.